Sneed Yacht Charters.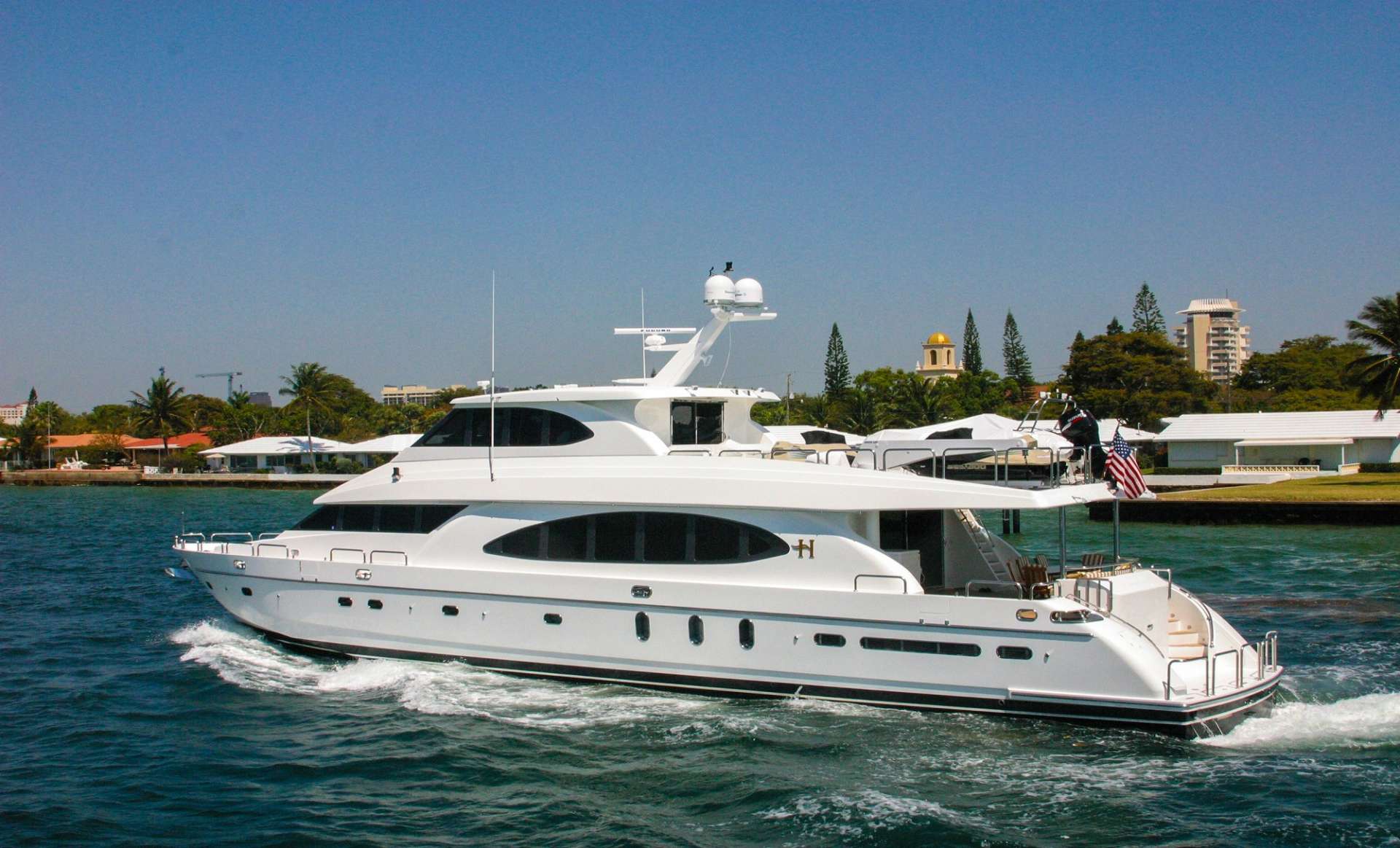 LADY DEANNE V has seen many upgrades over the past few year and shows like a newer vessel. The satin finished cherry joinery with Lacewood accents is simply stunning! The deck plan has been well thought out to achieve maximum privacy and separation in the private areas and maximum entertaining in the common areas. Lounging areas throughout provide many interesting points for relaxation and comfort. A walkthrough of the Lady DeAnne V will demonstrate a surprising amount of interior volume for a yacht this size and that adds to the tranquil feel.
Lady DeAnne V sleeps 8 in 4 staterooms. She offers a double salon with her sky lounge as well as spacious deck areas to relax and enjoy. The large country kitchen not only offers tons of storage for your adventure but allows a comfortable area to sip some wine as the Chef prepares your favorite meal. With a crew of 4 including a Captain, Chef, Stewardess and Mate all your needs will be met in the luxurious style that you expect. Operating in Florida and the Bahamas will ensure a great vacation in the crystal clear waters.

Sneed Yacht Charters.