Sneed Yacht Charters.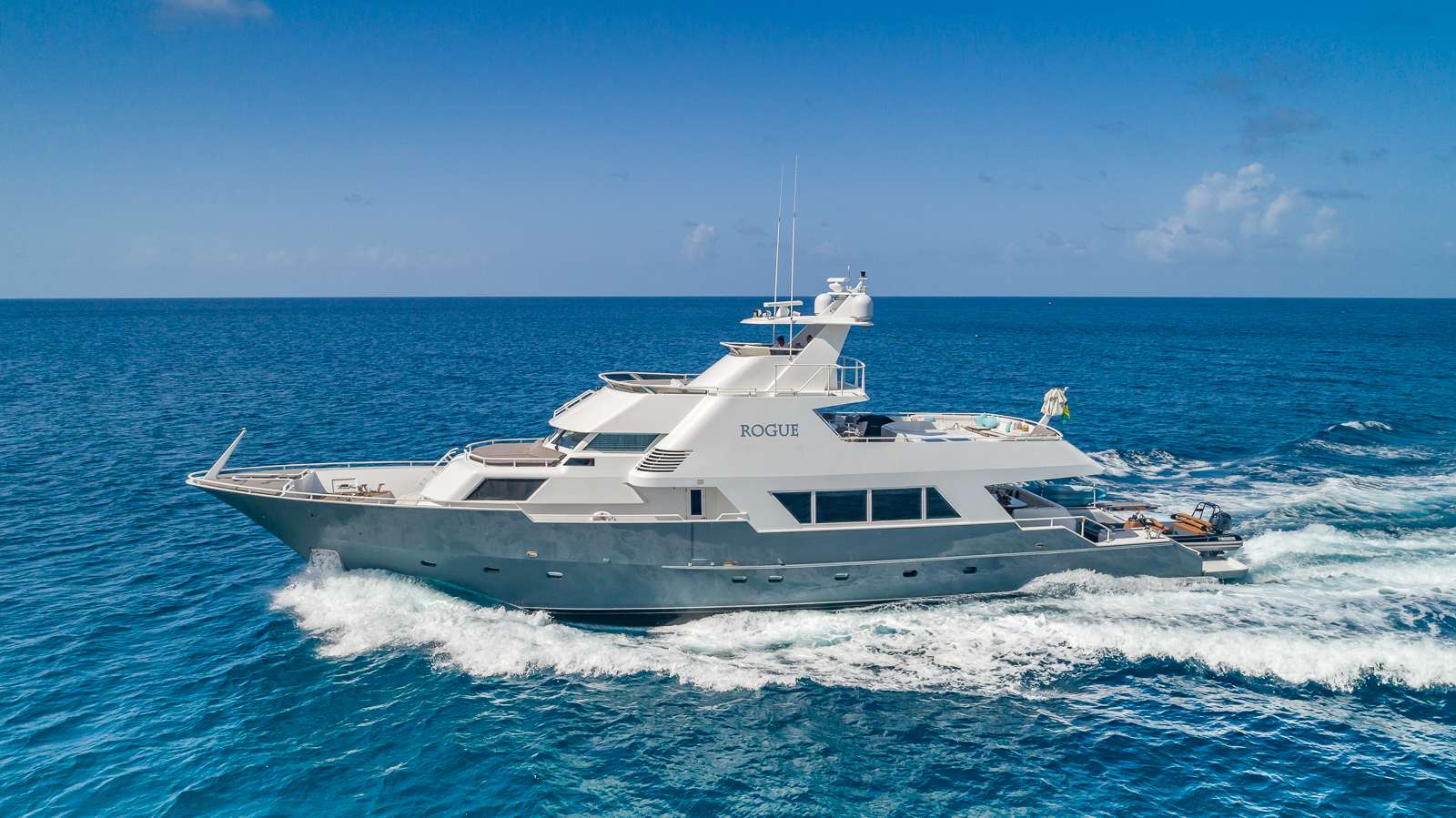 Top things I like about Rogue from Stern to Bow

o SwimPlatform Outdoor Beach Club… With all the toys in the water and the umbrella deployed, the aft swim deck area ishuge! Its a great space to jump off, hop on a sea bob, or just sit under theumbrella and watch the kids play!

o AirConditioned Aft Deck Dining Table - There is simply nothing better than sittingin the open but shaded aft deck dinning table and have cool air being blowndown on you. Its a unusual feature on a boat this size and it is reallyamazing!

o WaterToys - Ok, my favorite toy hands down is the Sea Bobs. They are so fun, yetreally hard to describe the feeling of flying above or below the water. Perhapsit can described as a jet pack for flying through or under the water.

o MusicEverywhere! - Rogue features 9 musics zones with separate volume controls. Youcan listen to your favorite muspic on the bow, flybridge bar, etc. You canstream your own music with Apple Airplay. There are also 100s of movies on theApple MacMini powered Apple TV system. Satellite TV and Apple TV is availablein every stateroom.

o Flybridge Bar - There's something magical about take a seat at the flybridge bar and having your favorite drink while you talk with friends or watch a game.

o Flybridge Hot tub & Bar with a view - Rogue has an 8 person hot tub that is relaxing after a long day of waterspouts. And the flybridge bar has bar stool seating for four and Sat TV/Apple TV to watch the game.

o MY Rogue was transformed in a 1999-2000 and again in 2009 with refits that included all new Systems and a redesigned bow, flybridge and swim platform. The outdoor spaces are simply amazing with at least half-dozen different spots to enjoy a cold beverage. In 2018 Interior refit - All new carpeting, furniture, bedding and decor were replaced to create a stunning interior.
Accommodations:
Sleeps 6 in 3 staterooms with 1 king amidships, 1 queen forward and 1 queen on deck.
Sneed Yacht Charters.