Bahamas Yacht Charters by Sneed Charters
Sneed Yacht Charters.

(800) 581-7130 / (561)459-5316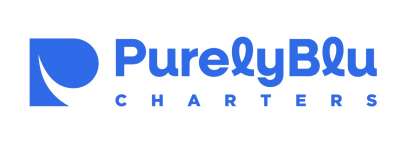 Availability
| Start Date | End Date | Details |
| --- | --- | --- |
| Aug 01, 2022 | Aug 31, 2022 | Unavailable: Abacos, Bahamas to Abacos, Bahamas |
| Oct 04, 2022 | Oct 18, 2022 | Booked: Abacos, Bahamas to Abacos, Bahamas |
| Jan 03, 2023 | Jan 10, 2023 | Booked: Abacos, Bahamas to Abacos, Bahamas |
Rates
High Rate:


29,000 USD per week
Low Rate:


27,000 USD per week
MCA Compliant: N/A
Seasonal/Individual Rates

Currency
Terms
2 Pax
3 Pax
4 Pax
5 Pax
6 Pax

Winter 2021/2022

US Dollars
(Caribbean Terms)
$27,000
$27,500
$28,000
$28,500
$29,000

Summer 2022

US Dollars
(Caribbean Terms)
$27,000
$27,500
$28,000
$28,500
$29,000

Winter 2022/2023

US Dollars
(Caribbean Terms)
$27,000
$27,500
$28,000
$28,500
$29,000
Additional Rate Details:
Christmas/New Years: $30,000 plus 4% Bahamas Tax *New Years charter must start December 28 or later The rates include: • Private Yacht & Service of the crew (captain, hostess/cook) • Insurance for the yacht and the passengers (civil liability) • Accommodation in up to 4 private air-conditioned double cabins with ensuite bathroom • Bedding, towels and beach towels • Full board includes all meals served aboard (breakfast, lunch, and dinner daily), full bar, and wine served nightly • Consumables for the yacht (diesel, fuel, and water), cruising taxes • Water sports on board: snorkeling gear, stand-up paddleboards, floats, towable inflatable, fishing gear, and tackle, sea scooters, scuba • Mooring fees The rates do not include: • Cancellation insurance and private insurance • Extra drinks, fine wines, champagne & spirits, special meals orders • Docking fees, clearance and customs fees • Land-based excursions or certain rendezvous activities • Transfer airport – base – airport • Personal expenses • Bahamas Tax 4% of the charter rate • Tip. The suggested gratuity is 15-20% of the total charter fee. And more generally all that is not specified as included One-way / Relocation in the Caribbean: please consult us. Add Ons: Shark Diving - $1,000 per day Scuba Diving - $750 per day Local boat half day (turtles, ship wreck, fishing) - $500 per day Local boat full day - $750 per day Photography workshop - $200 per day Photography package – Contact for pricing
Summer Base Port:
Summer Operating Area: Bahamas
Winter Base Port:
Winter Operating Area: Bahamas
Location Details:
Purely Blu can operate out of Spanish Wells, Eleuthera; Marsh Habour, Abaco or Staniel Cay, Exumas.

Spanish Wells
Fly into North Eleuthera Airport ELH
Activities:

Visit Harbor Island (1-day excursion or can be multiple days) we can anchor the boat right off the island and dinghy to shore
Pink sand beaches
Ride a horse on the beach
Restaurants & Hotels
Swimming Pigs
Turtle Sanctuary
Snorkel/Scuba Dive
Snorkel/Scuba Dive Ship Wrecks
Snorkel/Scuba Dive Devil's Back Bone
Snorkel/Scuba Dive Plane Wrecks
From Spanish wells:

You can sail to Marsh Harbor in a day weather depending

You can sail to Exuma in a day weather depending



Abaco Islands
Fly into Marsh Harbor MHH
Activities:

Sail the island chain
Start at Marsh Harbor, Sail to Hope Town (one day there) Sail to Green Turtle Cay (spend a couple of days - super fun island), sail to Manjack cay and swim with the pigs and stingrays, sail to Allen's Cay/Pensacola Cay and collect more sand dollars and sea biscuits that you have ever seen. Either turn around and head back and fly out to MHH or head to west end and fly out of there
Visit Hope Town
Rent a golf cart
Drive around
Check out the shops, restaurants, and bars
Go shopping at hope town canvas
Green turtle: shopping, bars, restaurants, pretty beaches, amazing community



Southern Exuma
Airport: Staniel Cay Airport MYES
Activities:

Snorkel thunder ball grotto
Swim with the nurse sharks at Staniel cay yacht club
Visit iguana beach
Swimming pigs
Sail the southern Exuma chain stopping at various islands and beaches along the way. The final stop will be David Copperfield's island where he installed an underwater mermaid playing the piano.

Sneed Yacht Charters.