Sneed Yacht Charters.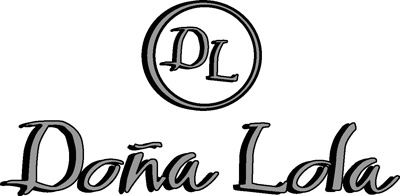 Previously named Corrie Lynn

CREW PROFILES
Title
Name
Nation
Born
Licenses
Captain
Nic Edmonds
New Zealand
0
0
Number of Crew: 7
Languages: French, English and Spanish
Crew Profiles:
Last updated November 2019

CAPTAIN: Nic Edmonds

Captain Nic Edmonds:
With over ten years in the yachting industry and a lifetime of experience around boats, Nic has gained invaluable experience around the globe. Cruising areas as far north as Norway to as far south as New Zealand with the Caribbean, Bahamas, Florida, Maldives and the Mediterranean in between. Nic spent the last year chartering throughout the Caribbean and Bahamas, learning some of the best kept secrets throughout the islands. With advantageous experience working on a variety of different yachts, Nic looks forward to joining DONA LOLA and welcoming charter guests aboard for a unique and luxury experience unlike any other!
Welcome aboard!
_________________________________________________________

CHIEF STEWARDESS: Sarah Williams

Sarah was born in London though moved to Sydney Australia when she was 6 years old. A desire to see the world lead Sarah to sailing from Argentina to the British Virgin Islands in the Caribbean, where she discovered a love of sailing, scuba diving and the ocean. She was introduced to professional yachting in the Caribbean where she worked in the demanding charter yacht industry. Sarah has spent the past 13 years working on yachts where she has cemented her hospitality knowledge and furthered her diving qualifications. Sarah hopes you enjoy your time onboard, feel free to ask for anything you need.
_________________________________________________________

CHEF: ADRIAN TATLOCK

Born in Colwin Bay, United Kingdom, February 27. Adrian was trained in the classic French manner, but due to his travel experience he now has a global culinary perspective. Adrian has been in the yachting industry for over 15 years and has catered to a wide variety of guests, from politicians to Hollywood celebrities. Your taste buds are in for a real treat, so sit back, relax and know that your culinary experience onboard Dona Lola will be exquisite.
_____________________________________________

FIRST OFFICER: Gareth Hunt
Gareth was born in a small surfing village called Ballito in South Africa. Growing up surfing, diving and fishing, Gareth gravitated seamlessly to the yachting industry at the age of 21 and is working towards captaining his own yacht in the future. Gareth is a PADI diving instructor and enjoys spending time teaching others the joys of the underwater world. He also has an affinity for any outdoors activities and being immersed in the natural world. He has a passion for photography, diving, free diving, fishing and spearfishing. A natural under or above the ocean's surface, Gareth would like to warmly welcome you on board Dona Lola and hopes you enjoy your time. Please feel free to ask him for any assistance you may require.
_________________________________________________________

ENGINEER: Peter Hill
Pete was raised in a small country town with The Great Barrier Reef and coastal rivers as his backyard. An avid fisherman, snorkeler and diver from a very early age. Pete enjoyed all aspects of the ocean. Pete entered the engineering sector initially as an aircraft engineer with a particular focus on helicopters. He moved to the Caribbean 8 years ago where he discovered the yachting industry and began his career on yachts. This has allowed him to combine his love of the ocean with his engineering skills. Pete hopes everyone enjoys their time onboard M/Y Dona Lola. Feel free to ask him for any assistance at anytime.
__________________________________________________________

DECKHAND/DIVE INSTRUCTOR: Johnny Bruce
Johnny was born on the West Coast of the USA in Long Beach California. The abundant beaches and many harbors of the coast line of California naturally inspired Johnny to pursue a life on the water. Johnny is a certified PADI Free dive instructor and open water diver with a passion for teaching others about life underwater. He warmly welcomes you to Dona Lola and hopes you have a pleasant time onboard. Feel free to ask him for any help you may require.
___________________________________________________________

2nd STEWARDESS: Amber Simrad
Amber was raised in Boston, spending her summers along the coastline of New England she realized her love for the ocean. She always had a strong desire to travel and learn about other cultures, leading her to live in Ireland for 3 years. She naturally gravitated towards yachting 2 years ago and has sailed throughout the East Coast of the USA, Caribbean and the Bahamas. In her spare time she adores horseback riding, yoga, and reading. Amber hopes you enjoy your time onboard, please feel free to ask for any assistance you may require.

Sneed Yacht Charters.