Bahamas Yacht Charters by Sneed Charters
Sneed Yacht Charters.

(800) 581-7130 / (561)459-5316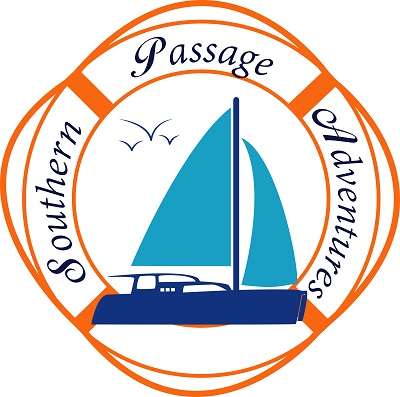 SOUTHERN PASSAGE GUESTS COMMENTS
April 2019
Steve and Nancy,

Where do we begin...
The week aboard Southern Passage with you guys will be one we will always cherish! Such wonderful memories!
"Fancy Nancy" you are the hostess with the mostest! You took care of our every need, not to mention such outstanding meals. How you manage to cook such delicious meals with what seems to be no effort is beyond me.
Steve, our guys will be talking about their fishing adventures with you for quite a long time. Thank you for sharing you knowledge and sense of adventure with us.

Until next time..
Theresa, Buck, Millie, Ross, Natalie & Sean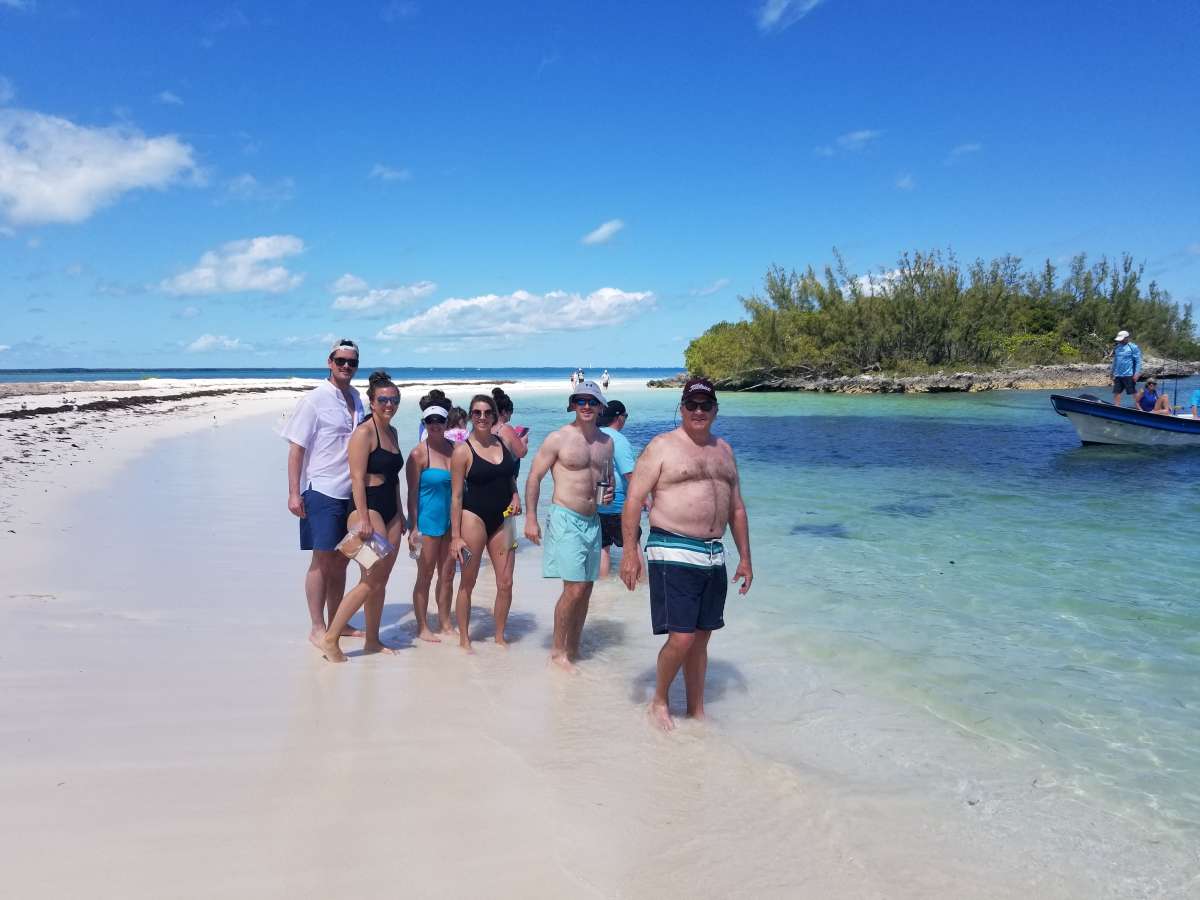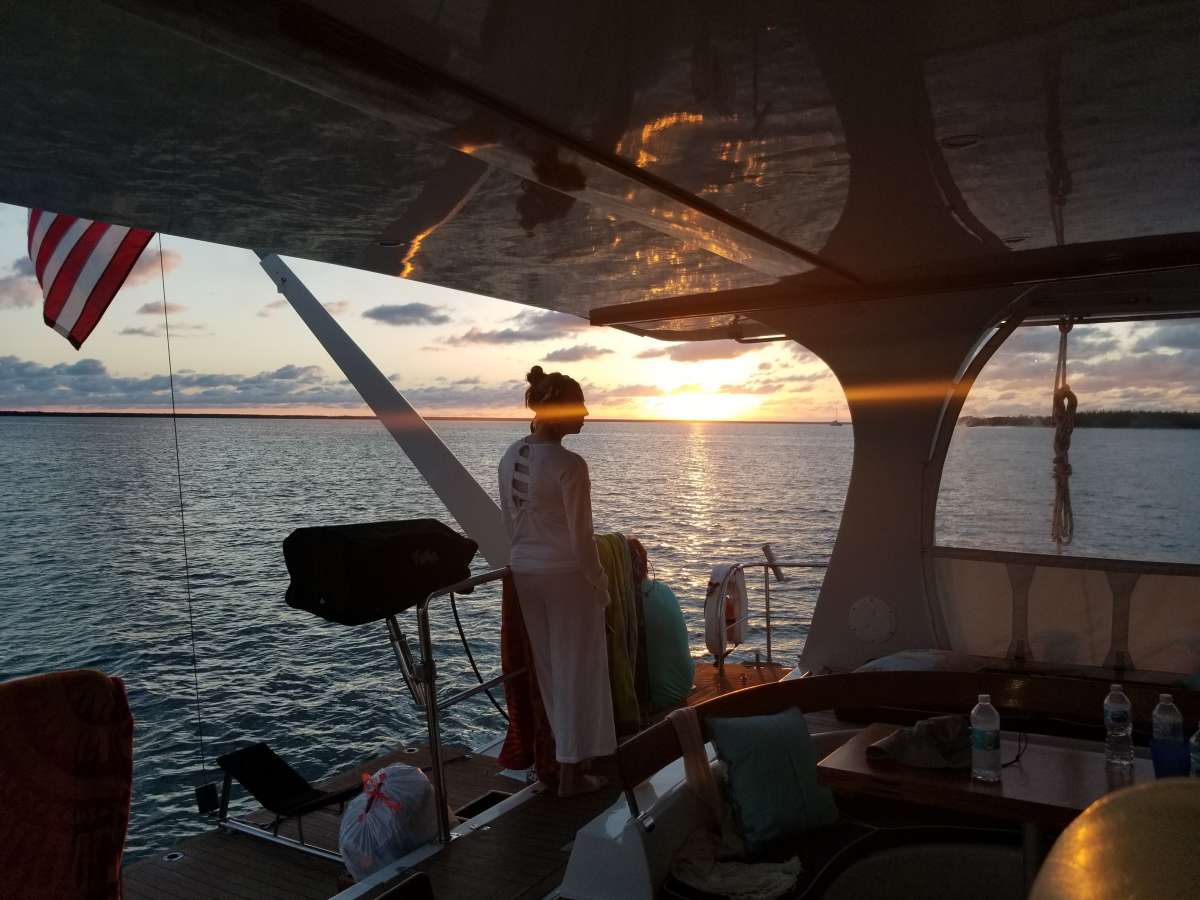 New Years 2019
Dear Steve and Nancy,
We had such a wonderful week aboard Southern Passage. It was a perfect family vacation, and everything exceeded our expectations.
Steve, we are grateful for your sharing or knowledge of the Bahamas and sailing its beautiful water. We will always have happy memories of pigs, stingrays, sailing. drone launches and card games, thanks to you.
Nancy, you are the model for perfect hospitality, everything you do is done with grace and love. Thank you for sharing this priceless gift with our family. You are also the most talented chef. We have been expertly fed and nurtured during our time with you.
Cheers to your best year ever in 2019. Surely our paths will cross again. Until then, you will be in our hearts and prayers for the best always

Bill, Deana, Weston, Zoe & Alden
Jonesboro, AR
July 2018
This was my first sailing charter so I didn't quire know what to expect. I have to say Captain Steve and his wife/chef Nancy exceeded my expectations in every way. The vessel is beautifully maintained and the food was amazing. I highly recommend this trip for 2-3 couples who want a laid back and thoroughly relaxing vacation in beautiful Abaco.

Fletcher
Top experience
Thank you Nancy and Steve for hosting my friends and I on the Southern Passage. Spending the entire day on your catamaran in the Abaco's was truly a top experience for myself. Nancy and Steve treated us like family the minute they picked us up in the dingy and welcomed us onto their floating condo. I would highly recommend using their services for a future vacation. Everything they offered us was first class. Their friendly smiles and warm conversation with everyone on board as well as their professionalism sailing the Southern Passage was well done!!!
Blessings to many enjoyable voyages!!!
May 2018
Our trip on the Southern Passage with Captain Steve and Nancy Morris was truly one of the most wonderful vacations we have had as a family. The boat itself is so beautiful and the perfect vessel for sailing the gorgeous waters of the Abaco Islands. Steve and Nancy are the perfect host and hostess, and I genuinely look forward to our next trip with them!!!

Tom
Houston, TX
Southern Passage Guest Comments
To whom it may concern,
All we can say is WOW! What a great trip. From beginning to the end, we had a incredible time. We were met on the dock by Steve and Nancy, a lovely couple. After they helped us with our baggage, we went to the local restaurant for a quick lunch and planning meeting. Steve basically told us we could go where we wanted. Since this was our first trip to the area, we left that up to the seasoned captain. Speaking of which, if you enjoy fishing, this is the boat you'll want to be on. Steve is an avid fisherman whether it be spear or rod and reel. He took us snorkeling and kayaking which was a blast. The water was simply amazing.
The boat itself was beautiful and performed like a smaller racing boat. We sailed a ton. I've chartered several times in the past and hardly sailed at all. Steve had the sails all trimed perfectly and we were flying! What a blast.
After each adventure, we'd come back to the stunning boat only to have Mate Nancy waiting for us with a delicious meal. Man! This lady can cook! Every single meal was spectacular. I'm incredibly picky, but I ate every bite of every meal she made. Kudos to Nancy!!
Lastly the accomodations were perfect. The beds were comfortable, and the staterooms were spacious, each with its own private head. The salon was huge and the tunes were jamming.
We can't thank Steve and Nancy enough for making our first trip the the Abacos wonderful!!
5 STARS!!!!

Peter Trout
Sneed Yacht Charters.