Bahamas Yacht Charters by Sneed Charters
Sneed Yacht Charters.

(800) 581-7130 / (561)459-5316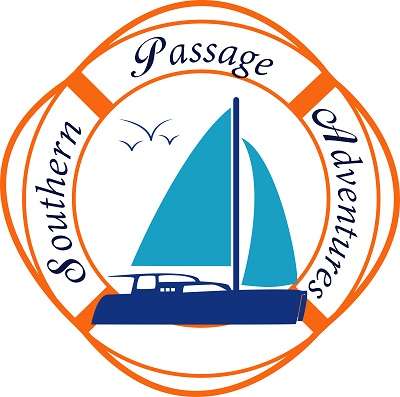 SOUTHERN PASSAGE SAMPLE MENU
Breakfast Menu
Beverages: Regular and decaf coffee, milk, orange juice, cranberry juice, Mimosa, and Bloody Mary.
Quiche Lorraine served with fresh fruit medley
Breakfast Burritos served with fresh apples, bananas and/or  blueberries
Choice of Omelet  served with cinnamon spiced apples
Stuffed French Toast served with sausage and mango or peach slices
Sausage Strata served with yogurt fruit salad
Eggs Benedict served with savory hash browns
Belgian Waffles topped with berries, whipped cream and maple syrup, served with bacon
Note:  Assorted cereals and yogurt and granola available in place of/or in addition to the breakfast menu.
Beverages: Iced Tea, Lemonade, and open bar.
Lunch Menu
Beverages: Iced Tea, Lemonade, and open bar.
Southwestern Chicken Caesar Salad with sweet and spicy cornbread
Grilled Fish Tacos served with black beans and coleslaw
Tomato and Bell Pepper Pasta Salad and roasted garlic French bread
Navy Bean and Shrimp Salad and cheesy herb rolls
Deviled Crab Cakes with Ginger-Citrus Vinaigrette over tender mixed green and warm sourdough bread
Bacon-Blue Cheese Stuffed Burgers with savory sweet potato fries
Chipotle Pulled Chicken Sliders with tangy potato salad
Dinner Menu
Beverages: Iced Tea, Lemonade, and open bar.
Beef Ribeye Steak with Whiskey Mushroom Marinade, Cesar salad, garlic mashed potatoes, sourdough rolls
Spicy Beef Kabobs with Jasmine yellow rice and garlic green beans
Caribbean Chicken with pineapple cilantro rice and broccoli avocado salad.
Calypso Shrimp Pasta with crunchy romaine oriental salad and garlic bread
Gorgonzola and Apple stuffed Pork Chops with spinach and apple salad and fire roasted potatoes
Chicken Piccata with mushroom pilaf and tomate and mozzarella salad
Coconut Rum Grilled Shrimp with spicy peanut spinach lingguine and kalua glazed carrots
Sneed Yacht Charters.