Bahamas Yacht Charters by Sneed Charters
Sneed Yacht Charters.

(800) 581-7130 / (561)459-5316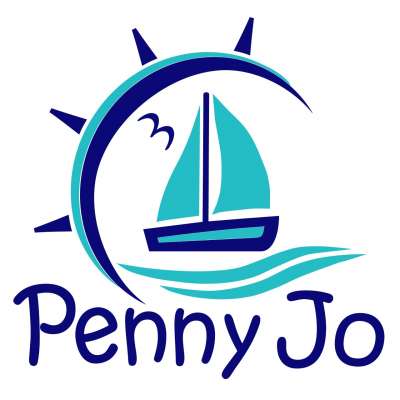 PENNY JO SAMPLE MENU
Breakfast
Smoked Salmon Eggs Benedict
smoked salmon capers cream cheese on an English muffin topped with hollandaise sauce
Greek Yogurt & Granola
with fresh fruit and assorted pastries
Three Egg Omelet
mushrooms onions green peppers cheddar cheese jalapeno peppers served with crispy bacon and whole wheat toast
Coconut French Toast
Bahamian coconut bread, served with maple syrup and link sausages
Classic Quiche Lorraine
gruyere cheese, shallots and spinach served with hash browns and fresh fruit
Scramble Eggs
served with avocado toast and Canadian bacon
Blueberry Pancakes
stacks of blueberry pancakes, served with maple sauce and crispy bacon
Lunches
Grilled Shrimp Caprese
mango, avocado, tomatoes and mozzarella, served with a balsamic drizzle and grilled chicken slices
Classic Chicken Caesar
with blackened chicken, topped with shaved parmesan cheese
Margherita Flatbread Pizza
mozzarella, tomatoes, fresh basil and garlic. Served with a garden salad
Local Fish Cakes
served on a bed of lettuce with an aioli sauce
Chilled Shrimp and Pasta Salad
served with crusty garlic bread
Barbecued Chicken and Vegetable Kebabs
on a bed of garden greens, with a light vinaigrette dressing
Bahamian Lobster Club Sandwich
Grilled lobster, crispy bacon, baby Swiss cheese on local Bahamian bread with lettuce and tomatoes
Appetizers
Smoked Salmon Cucumber
sliced cucumbers with cream cheese, topped with smoked salmon and fresh dill
Bahamian Conch Fritters
served with an aioli dipping sauce
Fruit and Cheese Platter
an assortment of cheeses, fresh fruit and crackers
Baked Brie
oven baked brie with almonds, served with crunchy crostini, raspberry jam and red grapes
Baked Spinach and Artichoke Dip
served with an array of fresh vegetables and crackers
Shrimp Cocktail
with horseradish cocktail and aioli sauce
Dinner
Surf and Turf
grilled ribeye steak, topped with sauteed garlic shrimp, served with new potatoes and fresh green string beans
Oven Roasted Chicken Quarters
served with Bahamian beans and rice and macaroni and cheese
Grilled Bahamian Hog Snapper
topped with freshly made pineapple salsa, served with cilantro lime rice and glazed carrots
Roasted Garlic and Sundried Tomato Shrimp
sauteed in extra virgin olive oil, tossed with linguine, topped with shaved parmesan cheese, served with toasty garlic bread
Local Bahamian Lobster
grilled, served with mango salsa, jasmine rice and mixed vegetable medley
Seared Tuna Steak
with smashed potatoes and zucchini
Grilled Pork Tenderloin
with sauteed potatoes and steamed broccolini
Tropical Cocktails
The Penny Jo
Pina Colada
Rum Punch
Goombay Smash
Bahama Blue
Rum Runner
Cranberry Split
Mojito
Bahama Mama
Dark and Stormy
Pain Killer
Dirty Banana
Mud Slide
Daiquiri
Sneed Yacht Charters.