Bahamas Yacht Charters by Sneed Charters
Sneed Yacht Charters.

(800) 581-7130 / (561)459-5316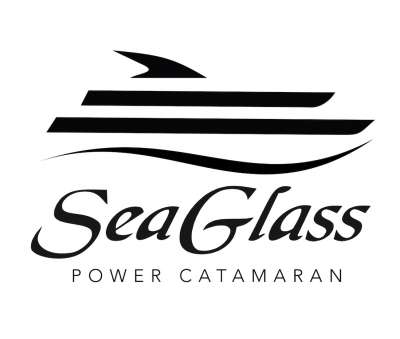 SEAGLASS 74 SAMPLE MENU
APRIL TREMBATH 
CHEF
BREAKFAST
Breakfast is served with a selection of fresh breads, spreads, fruits, yoghurts, cereals, tea, coffee & fruit juices every morning
Wild Alaskan Salmon Benedict w/ Homemade Hollandaise 
Greek Yoghurt Breakfast Bark w/ Fruit, Toasted Almonds & Honey 
Belgian Waffles w/ Bacon, Maple Syrup & Bananas 
Huevos Rancheros Tostadas w/ Mini Chorizo & Fresh Guacamole
Classic Crepes Suzette w/ Grand Marnier & Orange Zest
 Creamy Eggs Florentine w/ Sauteed Dijon Spinach, Crumpets & Bacon 
LUNCH
Tuna & Avocado Sushi Stack w/ Spicy Sriracha Sauce 
Salmon Sliders w/ Yoghurt, Cucumber & Dill Dressing 
Creamy Chicken Pot Pies w/ Garden Greens & Balsamic Glaze 
Thai Chilli Chicken Satay w/ Spinach & Mandarin Salad
 Seared Yellowfin Tuna Nicoise w/ Soft Boiled Eggs & Baked French Loaf
 Asian Citrus Prawns w/ Creamy Red Cabbage Coleslaw
SNACKS
Mini Taco Bites w/ Guacamole & Salsa
Baked Potato Croquettes w/ Spicy Fondue 
Oven Roasted Beetroot Hummus w/ Crudites & Freshly Baked Bread
Sushi Medley w/ Wasabi, Soy Sauce & Ginger 
Coconut Meatball Poppers w/ Creamy Peanut Sauce
Charcuterie Board w/ Premium Selection from the Delicatessen
 APPETISER
Seared Scallops on an Edamame Foam 
Caramelised Brie & Onion Tart w/ Mesclun Greens
Prosciutto Asparagus Puff Pastry w/ Garlic Butter 
Grilled Watermelon & Feta Salad w/ a Balsamic Reduction
Slow Roasted Tomato Panna Cotta
w/ Tapenade Twists
Chilli Lime Shrimp Cups
w/ Avocado Salsa
MAIN
Pork Tenderloin w/ Orange Brandy Jus w/ Kumara Puree & Broccoli Rabe
Edamame Risotto w/ Wild Mushrooms and Mesclun Salad
Lobster Linguine Haddock  w/ a White Wine Rose Sauce
Filet Mignon & Prawn Vermicelli Sarong w/ Red Wine Reduction & Garlic Potatoes
Thai Mahi Mahi Curry
w/ Coconut Rice
Haddock, Poached Eggs & Crushed Potatoes w/ a Mustard Beurre Blanc Sauce
DESSERT
Frangelico Chocolate Ganache w/ Berries & Homemade Ferrero Roches
Mini Blueberry Pies w/ Vanilla Bean Ice Cream
Pina Colada Cake & Cocktail w/ Rum Floater
Vanilla Bean Panna Cotta w/ Berry Coulis & Maple Toffee Crisp
Key Lime Piew/ Cream & Lime Zest
Bananas Foster w/ a Creamy Baby Guinness 
All menu items are subject to availability at local supermarkets and may change dependent on stock available.
Sneed Yacht Charters.